Project Brief
Specs n Shades
S'n'S approached us to help elevate their brand's popularity through designs and to make the brand marketable from the ground up. Within no time, we were successfully able to revamp the brand outlook and build authentic connections with content that resonated with the audiences.
Deliverables
Identity Design
Brand Collaterals
Print Communication
Launch Creatives
Outdoor Advertising
Visit Website
Identity and Packaging
Packaging and logo make the first impression for any brand, and we believed in doing the best job on these fronts.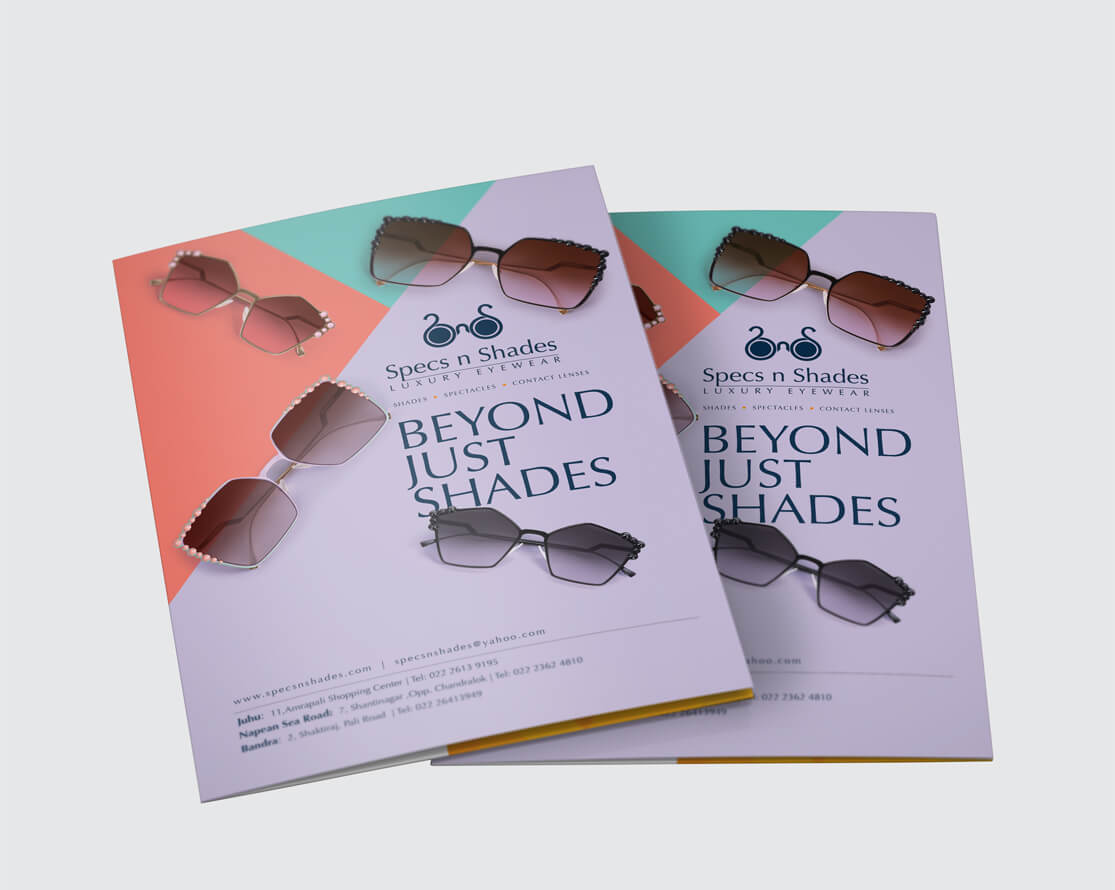 Outdoor & Print
Despite the pros of online marketing, we believe offline engagement with customers still has a unique and distinct value that shouldn't be forgotten. We created a campaign spanning offline media such as newspapers and magazines and built a highly engaging suite of brand advertising measures that drummed up engagement and elevated the brand's content.
In-store Experience
By developing in-store communications that matched international standards, we helped S'n'S achieve their goals of attracting high value consumers. Perhaps most importantly, we managed to carve a new visual treatment for their products to create brand consistency.